Marker blog
Posted by admin at 9:21AM on 6/24/2013 with tags:
ACT Expo, alternative fuel, autogas, autogas fleet, CNG, electric vehicle, hybrid vehicle, natural gas, propane autogas, Propane Education & Research Council, propane fleet, propane truck, propane vehicle
The annual Alternative Clean Transportation Expo is being held in Washington D.C. this week, where movers and shakers in the alternative fuel and fleet industries will gather to share knowledge about the latest clean technologies and trends. This year's expo is notable because it's kicking off today with a 2pm event sponsored by the Propane Education and Research Council called "Lead the Way: A Propane Autogas Event." What better way to commence a gathering of the nation's leading authorities on alternative fuel and transportation than to put the spotlight on the most viable fuel for fleets?
Propane autogas is the most widely used alternative fuel in the world, powering more than 21 million vehicles globally. The "Lead the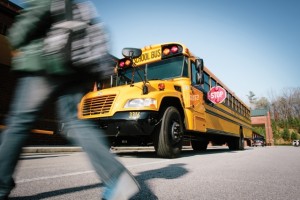 Way" autogas event will cover refueling infrastructure pitfalls, how switching vehicle fleets to autogas can benefit taxpayers, insight on financing for alternative fuel fleet programs and more. Policymakers and public and private fleet managers are encouraged to attend to learn more about autogas, the most viable fuel for fleets.
Autogas for America founder Stuart Weidie will speak during the ACT Expo on Wednesday, June 26, during a 3:30pm panel called: "Fueling the AFV Revolution: Updates on Rapidly Expanding AFV Infrastructure Networks across North America." His presentation, titled, "The Cost-Effectiveness of Propane Autogas Refueling Infrastructure, Present and Future," will provide expert insight on just how affordable and easy it is for fleets to get up and running on propane autogas, with a focus on building autogas fuel stations. (For example, did you know it can be 15 times more expensive to build a CNG fuel station vs. an autogas station?) In fact, infrastructure for natural gas is so cost prohibitive, some even wonder if it will ever really catch on with more American drivers.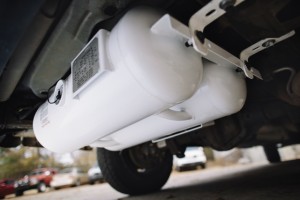 A variety of propane autogas vehicle technology will be on display during the ACT Expo, which runs June 24–27 at the Walter E. Washington Convention Center in Washington, D.C. ROUSH CleanTech will showcase a propane-powered Ford F-650, CleanFUEL USA will display a GM 4500 chassis and PERC will have a Liberator 6.0-liter engine, as well as autogas dispensers.
In addition to propane autogas, the Alternative Clean Transportation (ACT) Expo represents all alternative fuel types on the market, including electric, hybrid, hydrogen, natural gas, and renewable fuels. As North America's largest alternative fuel and clean vehicle technology conference and expo, the ACT Expo provides direct access to the latest OEM and technology products, offering a one-stop shop for fleet managers to learn about the wide-range of solutions available.
Don't forget to like Autogas for America on Facebook and follow us on Twitter to receive daily autogas updates.
If you liked this post, you might also like these posts: