Marker blog
The monitoring program at the National Oceanic and Atmospheric Administration reports the level of carbon dioxide gas in the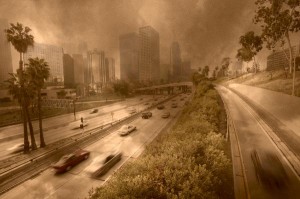 atmosphere has passed a troubling milestone, reaching an average daily level above 400 parts per million. (That's bad, in case you were wondering.) It's what one New York Times article calls "a sobering reminder that decades of efforts to bring human-produced emissions under control are faltering."
Carbon dioxide is the most important heat-trapping gas in the atmosphere, and this concentration of the gas has not been seen on Earth for at least three million years. Scientists say this high level will likely cause massive climate changes and encourage rising sea levels.
But, as Pennsylvania State University climate scientists Richard B. Alley puts it: "If you start turning the Titanic long before you hit the iceberg, you can go clear without even spilling a drink of a passenger on deck. If you wait until you're really close, spilling a lot of drinks is the best you can hope for."
So, how can we help turn the tide and avoid this disastrous outcome?
Running more vehicle fleets on domestic clean fuel is vital to supporting clean air, not only today, but for generations to come. Fuels like propane autogas, natural gas, biofuels and hybrid-electric vehicle technology help protect the health of our environment by drastically reducing harmful greenhouse gas emissions compared vehicles that operate on gasoline or diesel.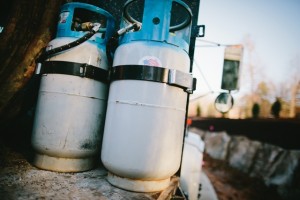 Autogas is one of the lowest total carbon emissions fuels, with a 20 percent reduction in GHGs versus conventional fuels. For example, the City of Newport News in Virginia eliminates more than 11 tons of greenhouse gas emissions annually operating just  22 autogas fleet vehicles. Propane autogas is also one of the most cost-effective alternative fuel options for fleets, not only in terms of fuel price per gallon, but also in regards to the upfront cost of implementation. In fact, it's actually possible to build 15 autogas stations for the price of just one CNG station and convert two light-duty vehicles to run on autogas for the price of just one light-duty CNG vehicle conversion.
Autogas is a widely available, American-made, clean-burning fuel that will help ensure clean air for our communities. Not only that, propane autogas is without a double the most viable fuel for fleets who want to reduce emissions and fuel costs without breaking the bank on expensive fueling infrastructure or vehicles. Cleaner air is within our grasp–it's up to America's vehicle fleets to get the ball rolling by switching to domestic clean fuel like autogas.
Don't forget to like Autogas for America on Facebook and follow us on Twitter to receive daily alternative fuel news and views.
If you liked this post, you might also like these posts: